Playlist: April 16th, ten p.m.
Law school is not as bad as you may have been lead to believe, except for early December and the month of April. At those times, law school is the worst thing in the world. That's why there was no Entertainment Inter Alia. That said, I couldn't avoid talking about entertainment law*, specifically the notion of social norms as a way of enforcing IP rights, the efficacy of which has...
Study Times
I have more or less been living in the library for the past two weeks. Eating microwaved dinners in the Student Union Building, drinking copious amounts of coffee of varying qualities (from Horton's to Java Blend), and listening to a lot of music. It drowns out the sound of the air ducts, fluorescent lights, and chatty undergrads.  Today, in reverse order: Lykke Li, Joy Division, Jonathan...
STudy Times
"Every writer of sufficient intelligence to appreciate the difficulties of the subject-matter has approached the topic of presumptions with a sense of hopelessness and has left it with a feeling of despair."  - Morgan, "Presumptions" (1937) Hopelessness and despair. Seems about right.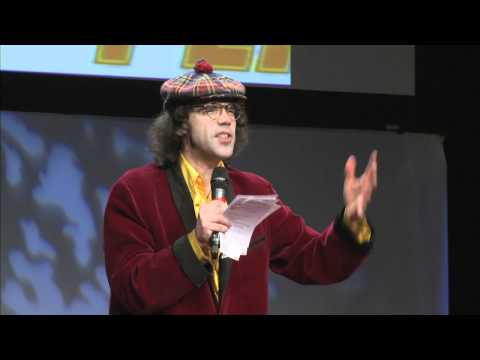 Study Times
Going over my Constitutional lecture notes: "… Federal Paramountcy renders the provincial law inoperative (which means that if the federal law is repealed, then the provincial law, inoperative, may spring back into life like a motherfucking gazelle)." I have limited simile-making capabilities. There are only two ways something can spring, according to this guy: (1) like a...
PLAYLIST: April 2nd, ten P.M.
Another stellar double-header: Entertainment Inter Alia and CKDU Surprise! Entertainment Inter Alia: This week a lot of talk about Google, that glorious behemoth - the rejection (yay!) of the proposed Google Book Search Settlement, and Google's response to Viacom's mulligan on YouTube copyright infringement. I so enjoy a court battle between gigantic and gigantically shady corporate...
"The lost cannot be recovered; but let us save what remains: not by vaults and..."
– Thomas Jefferson, being totally awesome. 
PLAYLIST: MARCH 19TH, TEN P.M.
Entertainment Inter Alia - 10 p.m. So I finally caved and talked about Charlie Sheen, but I had a good excuse: trademarks! Live Nation being jerks? Say it ain't so! Hypocrisy, Jimmy Buffet style. The disappointing end of the Fairey/AP/Obama Hope saga. New copyright white paper (PDF) from the Obama administration. New report debunks the links between media piracy, organized crime, and...
PLAYLIST: MARCH 16th, EIGHT A.M.
If it's wednesday morning and you're reading about the untimely passing of a B-list musician, chances are it was my fault. At least last week I had the decency to mention the dearly departed on the air. Sorry Nate Dogg.  1. Yukon Blonde - Rather Be With You 2. Rural Alberta Advantage - The Breakup 3. Les Jupes - Myth 3 4. The Music Box - Sight of the Desert 5. Revolvers - Break It...
Playlist: March 9th, EIGHT a.m.
Stan Rogers is the greatest. Also, re: Mike Starr's untimely passing:  mea culpa.  Before I went to bed on Tuesday night, fearing that a slow news week would mean not much for spoken-word material, I remarked to my lady-friend: "I hope someone famous dies tonight." 1. Cut Copy - Take Me Over 2. Tomboyfriend - Hotel Supermart* 3. The Dears - Omega Dog 4. Hawksley Workman -...
Playlist: March 5th, ten p.m.
Another split show - Entertainment Inter Alia for the first hour, CKDU Surprise for the second. Because that's how it goes.  Entertainment Inter Alia: If tonight had a theme, it would be defamation v. free speech. First up we had Courtney Love going off on her clothing designer via twitter and getting dinged $400k for it. Scott and Melinda Tamkin getting SLAPP'd down in the...
playlist: March 2nd, eight a.m.
Another early morning show, this time with happy news about the CRTC, sad news about owls, and happy news about dogs and literacy. A sad news sandwich on happy news bread.  The order of the songs might be slightly off. I'll try to listen to the archive and fix any mistakes later. I'm not perfect.  1. Rich Aucoin - Superman 2. Spoon - The Ghost of You Lingers 3. B.A. Johnston - Hot...
PLAYLIST: FEBRUARY 24th, eight A.M.
Filling in for the regular host of Thursday's Operation Wake Up. A little thin on news content, but I did say "Assange" half a dozen times.  1. Belle and Sebastian - Your Cover's Blown 2. Chikita Violenta - Roni 3. Cage the Elephant - Always Something 4. Cage the Elephant - 2024  5. Woodpigeon - My Denial in Argyle 6. The Winks - Wildlife of the Desert 7. Diamond...
PLAYLIST: FEBRUARY 23rd, eight A.M.
So I'm on operation wake-up on wednesdays now, which means early days for me. Getting my day on. Really earning my coffee. I get more done before 10 a.m. than most people get done all day.  1. The Mountain Goats - Wild Sage 2. Old Man Luedecke - I Quit My Job 3. The Decemberists - Rise to Me 4. The Weakerthans - Wellington's Wednesdays 5. Joel Plaskett Emergency - Fashionable People...
PLAYLIST: FEBRUARY 19th, ten P.M.
Special Show! Combined Pilot for "Entertainment Inter Alia," my proposed biweekly look at entertainment and the law, and CKDU Surprise! because I can't just sit and talk about law for two hours straight.  Entertainment Inter Alia: 1. The Heavy - How You Like Me Now (excerpt) 2. Dyke and the Blazers - Let a Woman be a Woman, Let a Man be a Man (excerpt) 3. Chet Baker -...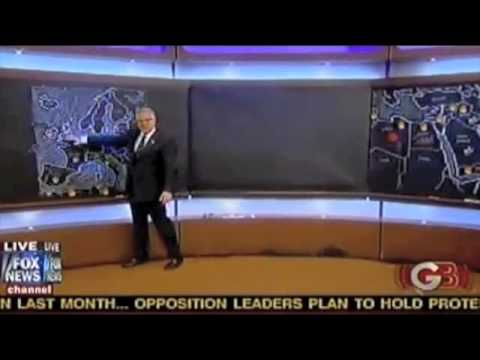 Holiday TV!
The holidays have  been a blur of airplanes, television, and seeing relatives for the first time in years. On Christmas Eve I introduced myself to a cousin who I didn't recognize because of his beard. Last time I was in Calgary, none of my cousins had beards. I hadn't even attempted a beard at that point. It was embarrassing, but I'll probably do the same thing next time I do the...
Playlist: December 18th, six p.m.
I blame this show on all that drinking I did last night. I blame all the drinking I did last night on my enrollment in law school and also my upbringing. I'm glad I dug up that A.C. Newman album, though, and "Break Out the Makeout"? Halifax is the greatest. 1. Windom Earle Allstars – "Jesus (Why Did You Kill My Brother?)" 2. The Fall – Protein Protection 3. The Rural Alberta...
More study times!
I spent nearly 12 hours in libraries today. That is entirely too much time spent in libraries. Today was a day for "A" and "B" artists. This time any correspondence between choice of music when studying and my performance on friday morning's labour law exam is purely wishful thinking, but the music was good: Adam Ant, Against Me, Andrew W.K., Arab Strap, Architecture...
3 tags
Playlist - December 4, 2010
Pretty happy about how that went! Talked about the Bradford Cox/Sony Music debacle, Jack White's new business model, and the social benefits of Girl Talk! Back on the air in 2 weeks, folks, for my last show of 2010. Also, I totally quit my job last night! Austerity measures begin now. How many cups of tea can I get out of one teabag? The Besnard Lakes - For Agent 13 Sonic Youth - Pattern...
Study Time!
The saving grace of exam season - besides actually getting around to learning a few interesting facts* - is setting itunes to continuous and listening to my whole damn library.  I hope today's study soundtrack doesn't correspond to my eventual performance in this term's upcoming exams, because I've been listening solely to "D" bands tonight. So far: Deerhunter,...
3 tags
Playlist
The Music Box - Tank of Love Boats - Sunrise on the Muffin District Hot Panda - Pools Sean Nicholas Savage - Misery Mountain Jens Lekman - Kanske Ar Jag Kar Dige Belle and Sebastian - Funny Little Frog Chad Vangaalen - Cries of the Dead The Superfantastics - Evolution Architecture in Helsinki - Maybe You Can Owe Me Wilco - Handshake Drugs The Dudes - Dropkick Queen of the Weekend Art...
6 tags
Playlist - November 12, 2010
Evening shows involve a trade off. In return for enduring the terror of being the only person in the student union building past midnight, when all the lights are off and all the doors are closed and alarmed, you get a wider discretion over the content of the music you play. Hence, Spencer Krug saying "fuck" a lot and Nick Cave being a filthy old man.  Also: I saw a mouse in the...
4 tags
Upcoming Show!
The Pop Explosion, poorly though out road-trips, and Constitutional law assignments kept me off the air for most of the last month. But my unintentional hiatus will be coming to an end this Friday night, when I host my first-ever EVENING show! Yiss yiss, y'all: tune in to CKDU 88.1 FM on Friday, November 12th, from 10:30 to midnight Halifax Time. It's after-hours, so that means I can...
HPX Diary! Again!
I was too tired and bogged down with a goddamn Constitutional assignment to hit up any shows on Friday, but made up for on Saturday night with Silly Kissers, Handsome Furs, another Cousins show for some reason, and Rockets Red Glare. Too sleepy to close the festival with North of America, but I am confident they will be playing again some time when I am not falling asleep on my feet.  Not very...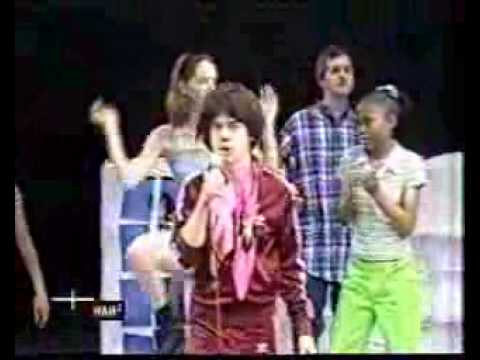 HPX Diary!
Finally made it to a couple of Halifax Pop Explosion shows last night. It was day three of the festival, but day one of MY festival, because of stupid work commitments earlier in the week. The CKDU Lobby Show was great, but crowded and sweaty. I should not have bought a hot cup of coffee right before the show started. Forest City Lovers delivered a great set of "songs that sound like...
3 tags
Playlist - October 16, 2010
Fun show this time around! Lots of exciting HPX bands on the lineup, and a bit of talk about how darn good the music industry is doing right now, despite what the record companies might claim. Shut up, record companies. Handsome Furs - Nyet Spasiba North of America - Soft Geometry The Darcys - I am a Ship The Superfantastics - As the Lights Go Down Hot Panda - I Tried Very Hard Los...
Playlist - October 8th, 2010
Thanks to everyone who called in or pre-pledged for my Funding Drive show on the 6th. I would put up a playlist, but I went way off-script and didn't write down the revised order of songs. Also, there was a problem with the plumtree CD, so that happened. Today featured some talk about the state of the Norwegian music industry, a very brief and superficial look at the Vampire Weekend...
Upcoming Shows!
I'm hosting an extra special show on Wednesday, October 6th, 9:00 to 10:30 a.m. Halifax time. Why so special? It's CKDU's annual funding drive! So you'll be able to call in and pledge some dollars to keep people like me on the air - and win great prizes. Also: Friday, October 8th, from 1:30 to 3:00 p.m., I will be hosting another episode of CKDU Surprise! for your...
Playlist - September 27th, 2010
Apologies for the long delay in posting this week's playist - I've been busy trying to impress law firm recruiters, catch up on sleep, and chip away at the ever growing mountain of required readings. 1. Dirty Projectors - No More 2. Fond of Tigers - Vitamin Meathawk 3. Blitzen Trapper - Love Leave Me Drowning 4. Jens Lekman - It Was a Strange Time In My Life 5. Great Lake Swimmers...
Playlist - September 20th, 2010
Kind of a music-heavy show this week, especially in the back nine (that's a golf metaphor). The next host didn't appear - I certainly hope he's okay - so I filled in for an extra hour. Just grabbing things off the new release shelf turned out pretty great. The take away lesson from this show is: if you're in a band, pick a name like "The Birthday Cakes," and you...
Playlist - September 15th, 2010
This is the kind of show that happens when I haven't adjusted to my fall school schedule, before I realize that somewhere in between school, homework, my awful job, and volunteer commitments, I need to fit in a few hours of sleep. Also, my longest show to date, a full 90 minutes of me! That's longer than some dates you've been on. 1. Gonzales - Working Together 2. Serge...
Playlist - September 13, 2010
CKDU Surprise! 1. Chad Vangaalen - Flower Gardnes 2. Jens Lekman - Pocketful of Money* 3. Camera Obscura - The False Contender 4. Avi Buffalo - What's In It For? 5. Siskiyou - Everything I Have 6. Okkervil River - John Allyn Smith Sails 7. Deerhunter - Spring Hall Convert 8. Ghost House - Well Made World 9. Hayden - Bass Song 10. Frog Eyes - Stockades 11. Beat Happening - Teenage...
Playlist - August 27th, 2010
My second CKDU Surprise show. Started off kind of sad and dreary, then progressed towards - but never quite achieved - cheerful. With lots of talk about Danger Mouse and Sparklehorse, and how piracy has the potential to enrich our culture. 1. Arab Strap - Last Orders 2. TV On the Radio - DLZ 3. Grinderman - Electric Alice 4. The Walkmen - The Rat 5. Danger Mouse and Sparklhorse (with Julian...
Playlist: August 20th, 2010
CKDU Surprise! My first ever show - look for me on Friday August 27th for another go around. It'll be sensational. 1. Department of Eagles, "Waves of Rye" 2. Owen Pallet, "Keep the Dog Quiet" 3. Death from Above 1979, "Black History Month (Girl on Girl Revision, feat. Final Fantasy)" 4. Wolf Parde, "Cloud Shadow on the Mountain" 5. Blonde...